Back to School Resources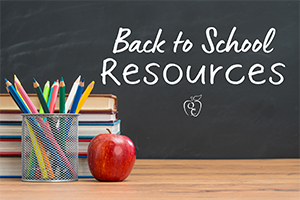 Have you enrolled yet? Enroll your student in your neighborhood school today! We are approaching the next school year! Take a look at what you will need to help your student(s) be ready.
School Supply Lists 2023–2024
Supply lists for all junior high schools and high schools will be given on the first day of school.
Bus Registration
New for the 2023–2024 school year families will register their students to ride the bus. This process is being implemented to assist transportation in providing better service for Queen Creek Unified School District students and families. Below is a link to the bus registration form. You will need to complete the form for each of your students that will be needing access to bus transportation. The deadline for bus registration for the first day of school is on July 10, 2023. All registrations prior may or may not be processed prior to the first day of school. For any questions regarding bus registration, please contact us via email or call us at (480) 987-5982.
School Lunch Meal Payment
Pay online for meals and apply here for free and reduced-price meals.
Back-to-School Video
Want to be part of our Back-to-School Video this year? Follow the instructions below:
All photos must be submitted before July 20. For safety, we ask you to not share your student's name or school on the coloring page.
We look forward to your photo!
Sign Up for PeachJar
Our school district uses Peachjar to send valuable school and approved community resources to parents via email. These digital flyers contain important information about events, programs, schedules, and updates with family enrichment value. If your contact information is on file with our district, you should be receiving Peachjar emails. If you are not, please reach out to your school office.
Sign Up for Text Alerts
Get instant text alerts about campus events, important dates, school closings, and emergency notifications. To participate:
Ensure your mobile number is on file with your school.
Text YES from your device(s) to 67587.